A Podcast About Everything You Didn't
Know You Wanted to Know About Podcasts.
It's Kinda Meta…
Every episode, you'll hear:
Podcast Interviews
Hear from your favorite podcasters and how they make the shows you love.
Bring Your Own Podcast
Every month, one host brings a BYOP (Bring Your Own Podcast) and present it to the other host—surprising each other with their podcast finds!

Podcast Recommendations
Looking for the next podcast to listen to? We have you covered!

---
Latest Episodes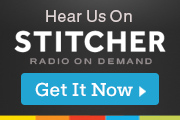 The DYEP Blog
About Us
A podcast about everything you didn't know you wanted to know about podcasts.
Get In Touch
Home Sweet Home
Based out of NYC